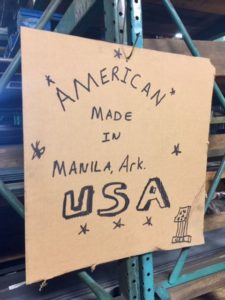 I had the chance to get out on a Rep training visit with Presto ECOA to the factory in Manila, AR. The reps from around the country were out there to get training on the new ECOA line and to be brought up to speed on how the transition is going.
Production is in full swing and lead times are improving every week. The engineering took some time to straighten out and we can expect steady improvement on delivery times.
Below are a few shots from the floor of the factory showing a few ECOA models being built.
Follow @mkt_prime